Fun Gifts for Cocktails Lovers: 10 Unique Ideas for the Home Bartender
Published on 5 February 2023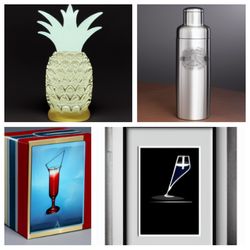 Cocktails are one of life's great pleasures, and for those who love experimenting with new recipes, hosting parties, or simply enjoying a well-made drink at home, there's nothing quite like receiving a fun and unique gift to help elevate their experience.
Whether your loved one is a seasoned mixologist or a casual cocktail enthusiast, finding the right gift can be a challenge, but fear not! We've got you covered with 10 fun gift ideas that are sure to impress and delight any cocktails lover.
From quirky glassware to useful bartending tools and even DIY kits, our guide offers a range of options that are both practical and creative. Plus, with a variety of price points, you're sure to find something that fits your budget, making these gifts perfect for birthdays, holidays, or just because.
So, without further ado, let's dive in and discover some of the best fun gifts for cocktails lovers out there!
1. Personalized Cocktail Shaker Set
Give your favorite cocktail enthusiast a chance to feel like a boss mixologist with a personalized cocktail shaker set. Add a witty phrase or their name to the shaker, so everyone knows who the real drink-making MVP is!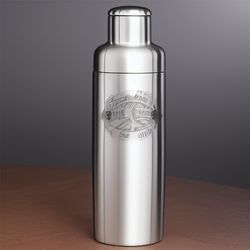 2. Cocktail-Making Classes
Make sure your cocktail-loving friend knows what they're doing when they're shaking up those drinks. Get them a class so they can learn some new tricks and show off their skills at the next party.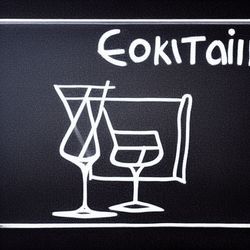 3. Bartender's Tool Roll
Give your cocktail-loving friend the gift of convenience with a bartender's tool roll. It's like a fanny pack for drink-making tools, so they can impress their friends with a perfect cocktail anytime, anywhere.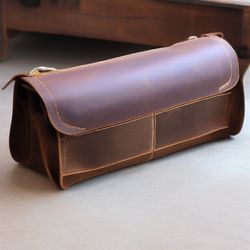 4. Infused Cocktail Kit
Add some pizzazz to your friend's home bar with an infused cocktail kit. They'll feel like a mad scientist experimenting with different flavors, and their guests will be impressed with their unique creations.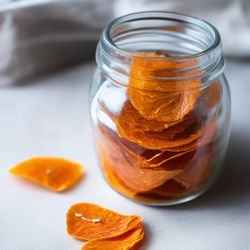 5. Cocktail Recipe Book
Who needs a mixologist when you have a cocktail recipe book? Give your friend the gift of endless drink possibilities, and watch as they become the life of the party.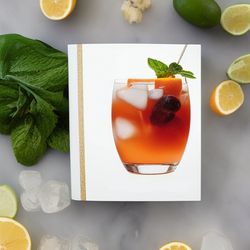 6. Unique Glassware
Make every drink a conversation starter with unique glassware. With glasses shaped like pineapples or featuring sassy slogans, your cocktail-loving friend will never have a boring drink again.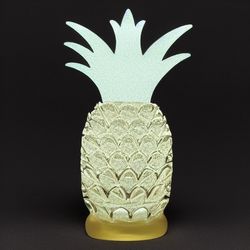 7. Cocktail-Inspired Candles
Bring the ambiance of a trendy cocktail bar home with cocktail-inspired candles. With scents like mojito or piña colada, your friend can relax and unwind with a drink in hand...well, kind of.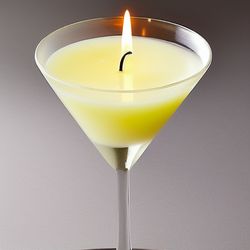 8. Cocktail-Themed Art
Help your friend spice up their home bar with some cocktail-themed art. From quirky posters to vintage cocktail advertisements, they'll feel like they're sipping on a drink in a trendy bar in no time.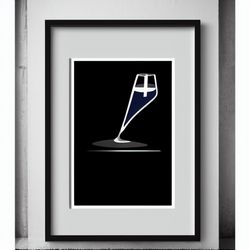 9. Cocktail-Themed Games
Get the party started with cocktail-themed games. From drinking card games to cocktail trivia, your friend will be the host with the most when they whip out these games at their next gathering.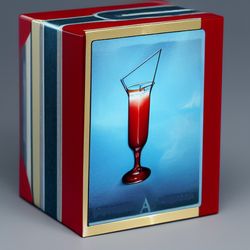 10. Whiskey stone set
A whiskey stone set is the perfect gift for a cocktail lover who likes their drinks cold, but hates the watered-down taste of melted ice. With these nifty little cubes, they can finally have their chilled whiskey without sacrificing flavor or dignity. No more sipping on a diluted mess like some kind of amateur!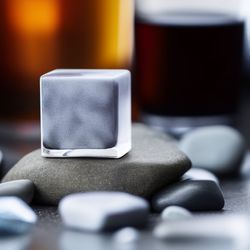 Final thoughts
In conclusion, finding the right gift for a cocktail enthusiast doesn't have to be a daunting task. With our list of 10 fun and creative gift ideas, you can surprise and delight your loved one with a gift that they'll truly appreciate.
Whether you opt for a quirky piece of glassware, a practical bartending tool, or a DIY kit that lets them experiment with new recipes, your cocktail-loving friend or family member is sure to enjoy their gift for years to come.
So, next time you're stuck on what to get for the person in your life who loves cocktails, refer back to our guide for some inspiration. With a little bit of creativity and thoughtfulness, you're sure to find a gift that is both fun and practical. Happy gift-giving!