10 Cocktail Pairings to Spice up Your Mexican Food Experience
Published on 22 February 2023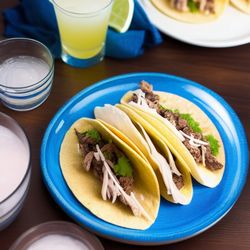 Mexican cuisine is known for its bold and complex flavours, which makes it a perfect match for a variety of cocktails. Whether you're enjoying a plate of tacos or savouring a spicy enchilada, a well-paired cocktail can complement and enhance the flavours of your meal.
From classic margaritas to smoky mezcal drinks, Mexican-inspired cocktails offer a wide range of flavours and ingredients that can satisfy any palate. In this article, we'll explore some of the most popular and delicious cocktails to pair with Mexican food.
So, let's raise a glass to the vibrant and delicious world of Mexican cuisine and cocktails!
Margarita
This classic cocktail made with tequila, lime juice, and triple sec is a popular choice to accompany Mexican food. It's light and refreshing, and the tartness of the lime juice complements spicy or savory flavors. In addition to its taste, the margarita's popularity has also been driven by its simple yet elegant presentation. The iconic salt rim on the glass not only adds a touch of texture to the drink, but also serves to enhance the flavors of the cocktail.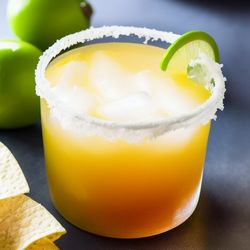 Paloma
This cocktail made with tequila, grapefruit juice, and soda water is another popular choice to pair with Mexican cuisine. It's citrusy and effervescent, which can help to cleanse the palate between bites. The Paloma, which means "dove" in Spanish, is a classic cocktail that is a favorite among many cocktail enthusiasts. The tartness of the grapefruit juice, combined with the sweetness of the soda water and the smokiness of the tequila, creates a perfect balance of flavors that is both refreshing and satisfying.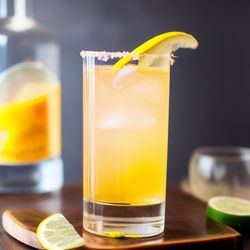 Michelada
This beer-based cocktail made with tomato juice, hot sauce, and lime juice is a popular choice to accompany savory or spicy Mexican dishes. It's similar to a Bloody Mary, but with beer instead of vodka. The Michelada is a beloved cocktail in Mexico and has been gaining popularity around the world in recent years. The combination of tangy tomato juice, spicy hot sauce, and refreshing beer creates a unique flavor profile that is both savory and satisfying.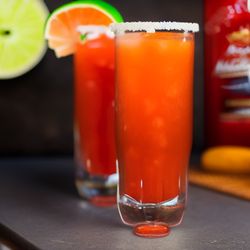 Mezcal Negroni
This twist on the classic Negroni cocktail features smoky mezcal instead of gin. It's a good choice to pair with hearty or spicy Mexican dishes. The Mezcal Negroni, also known as the "Negrón de Oaxaca," is a popular variation of the classic Negroni cocktail that originated in Italy. The addition of smoky mezcal gives the cocktail a unique flavor profile that pairs well with the rich and aromatic Mexican cuisine.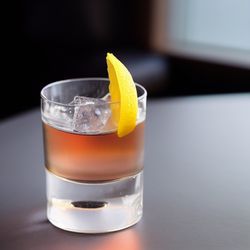 Mezcal Margarita
Similar to the classic Margarita, the Mezcal Margarita is made with smoky mezcal instead of tequila, giving it a unique and complex flavor profile. Mezcal Margaritas are a great choice for those who enjoy the smoky flavor of mezcal, which is made from the agave plant, like tequila. Mezcal Margaritas are a great way to introduce guests to this unique spirit and to showcase the complexity and versatility of Mexican cocktails.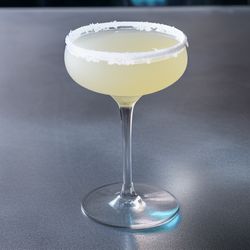 Mango Margarita
Made with fresh mango puree, tequila, and lime juice, the Mango Margarita is a sweet and fruity twist on the classic cocktail that is perfect for warm weather. The natural sweetness of the mango pairs well with the tartness of the lime juice and the bite of the tequila. Mango Margaritas can be garnished with fresh mango slices, lime wedges, or even a sprinkle of chili powder to give them a bit of extra heat, making them a versatile and fun cocktail to serve at any Mexican-themed event.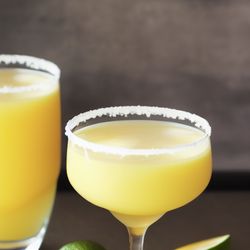 Tequila Sunrise
Made with tequila, orange juice, and grenadine, the Tequila Sunrise is a colorful and fruity cocktail that is perfect for a festive occasion. The Tequila Sunrise is a classic cocktail that has been enjoyed for decades, and is often associated with the laid-back vibe of Southern California and Baja Mexico. Tequila Sunrises are an excellent choice for brunch, backyard barbecues, or other daytime events where you want to serve a refreshing and visually appealing cocktail that pairs well with Mexican cuisine.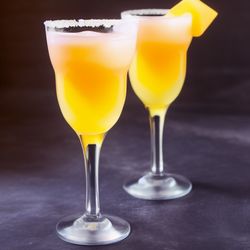 Sangria
Sangria is a fruity wine-based cocktail that originated in Spain, but it has become a popular beverage to serve with a variety of cuisines, including Mexican. The fruit flavors and wine base of sangria can complement the spicy, bold flavors of Mexican food, making it a great option for those who prefer a lighter, fruitier cocktail. Additionally, the versatility of sangria allows you to play around with different fruit combinations and types of wine, so you can create a sangria that perfectly complements your favorite Mexican dishes.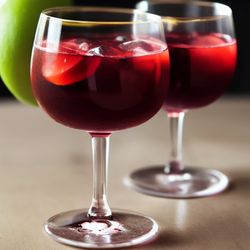 Mexican Mule
A Mexican Mule is a variation of the classic Moscow Mule that's made with tequila instead of vodka. It's typically mixed with lime juice and ginger beer, and can be garnished with a lime wedge or fresh herbs like mint or cilantro. The Mexican Mule is a great option for tequila lovers who enjoy the refreshing and zesty flavors of a Moscow Mule. To add an extra kick of flavor, some variations of the Mexican Mule may include other ingredients like jalapeño or habanero peppers, which can add a spicy twist to the classic recipe.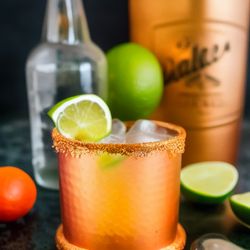 Agua Fresca
Agua Fresca is a non-alcoholic Mexican beverage made with fresh fruit, water, and a bit of sugar. It's a light and refreshing option that can be a perfect choice for a hot day or to balance out spicy Mexican dishes. Tis drink is a traditional Mexican beverage that's enjoyed all year round, but especially during the hot summer months. In addition to fresh fruit, Agua Fresca can also be made with other ingredients like rice, nuts, or seeds, which can add a unique texture and flavor to the drink.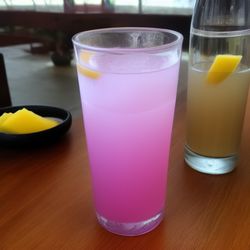 How to select a cocktail to drink with your Mexican meal?
When it comes to pairing cocktails with Mexican food, there are a few things to consider. One of the most important factors is the flavor profile of the dish you'll be eating. You'll want to choose a cocktail that will either complement or balance the flavors of the food. For example, if you're eating a spicy dish, a cocktail with a cooling or refreshing quality, such as a Paloma or Michelada, could be a great choice. If you're eating a dish with citrus flavors, a margarita may be a good option.
Another consideration is the alcohol content of the cocktail. You'll want to make sure you can enjoy both the food and the cocktails without getting too tipsy. Finally, your personal taste should also play a role in your decision. If you already know you love a certain type of cocktail, it could be a good choice to pair with your Mexican meal.
What are the characteristics of Mexican food?
Mexican cuisine is known for its bold and diverse flavors, colors, and textures. It features a wide range of spices and herbs, such as cumin, chili powder, oregano, and cilantro, which give the food a complex and distinct flavor. Corn and wheat are staple ingredients, with corn being used to make tortillas, tamales, and other dishes, and wheat being used for flour tortillas, bread, and pastries. Beans are a staple side dish and filling for dishes like tacos and burritos.
Meat and seafood dishes like beef, chicken, pork, shrimp, and fish are also popular. Salsas and sauces are an essential part of Mexican cuisine and can be mild or spicy, chunky or smooth, and made with ingredients like tomatoes, peppers, and onions.
Fresh, locally sourced ingredients like tomatoes, avocados, limes, and chilies are highly valued, and Mexican street food is famous for its variety and flavor, with dishes like tacos, quesadillas, and churros being popular.
Overall, Mexican cuisine is a vibrant and diverse mix of flavors, ingredients, and cooking techniques, making it one of the most beloved and recognizable cuisines in the world.
What are the occasions to drink cocktails and eat Mexican food?
Mexican food and cocktails can be enjoyed on a variety of occasions, from everyday meals to special celebrations. Here are some of the occasions when you can enjoy Mexican food and cocktails:
Cinco de Mayo: Cinco de Mayo is a Mexican holiday that commemorates the Mexican army's victory over the French at the Battle of Puebla in 1862. It is often celebrated with parades, music, and, of course, Mexican food.

Taco Tuesday: Many people enjoy tacos as a regular part of their diet, and some restaurants and bars even offer special deals on tacos on Tuesdays, which has become known as "Taco Tuesday."

Family dinners: Mexican cuisine is often enjoyed as a family meal, with dishes like enchiladas, tamales, and chiles rellenos being popular choices.

Parties and gatherings: Mexican food can be a great choice for parties and gatherings, with dishes like tacos, guacamole, and margaritas being popular choices.

Casual dining: Mexican cuisine is also a popular choice for casual dining, with many Mexican restaurants and food trucks offering a variety of dishes that can be enjoyed on-the-go. International food festivals: Mexican food is often featured at international food festivals and events, allowing people to try a variety of authentic Mexican dishes.
Overall, Mexican food is versatile and can be enjoyed on many different occasions, from casual meals at home to special celebrations with friends and family.
Final thoughts
In conclusion, choosing the right cocktail to pair with Mexican food can enhance the dining experience and bring out the best in both the food and drink. When selecting a cocktail, it's important to consider the flavor profile of the dish, the alcohol content of the cocktail, and your personal preferences.
From classic margaritas and palomas to Mexican mules and micheladas, there's a wide variety of cocktails that can complement the bold and diverse flavors of Mexican cuisine. And for those who prefer non-alcoholic options, agua fresca is a refreshing and flavorful choice that pairs well with spicy dishes.
Whether you're enjoying Mexican food at a restaurant or at home, consider trying out some of these cocktail options for a delicious and memorable dining experience.